Hi! My name is Kate Rolland and I'm a WordPress Web Designer and Developer.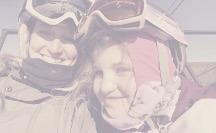 Indruk - Dutch/Afrikaans Meaning: Impression
I specialize in offering a design experience that will make you feel seen and heard. We will communicate every step of the way, ensuring that your website is exactly what you envisioned, or perhaps even better!
You deserve a website that makes a true impression. A corner of the internet that is captivating, unique, and authentically you. A design that has you excited to send people to your website!
Schedule a free discovery call to see if we would be a good fit!