---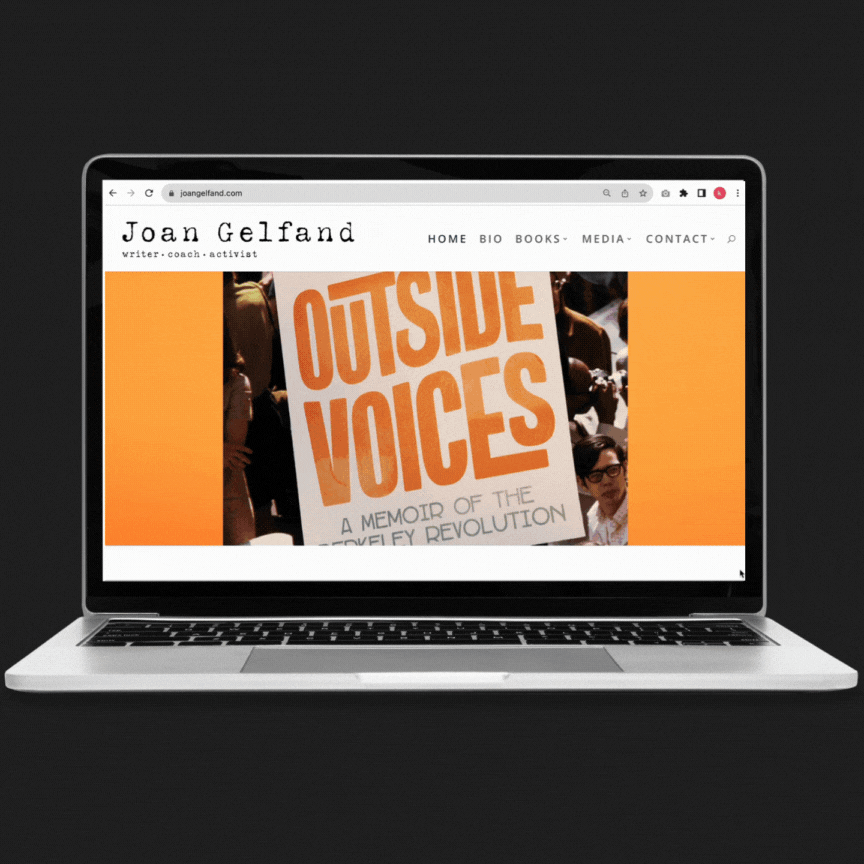 AUTHOR
Website Redesign
Joan requested a custom redesign of her site in anticipation of a new book release. Design elements were taken from our numerous zoom meeting discussions… listening to her vision and bringing it to life.
Elements used: Divi Builder, Canva, Adobe Illustrator.
WELLNESS COACH
Web Design Café Session
I loved working with Sandra! She was so eager to roll up her sleeves and learn how to design her own website. We scheduled café sessions and worked together over zoom to create the site she had envisioned.
I have a seamless system of sharing information and preparing for our 1:1 sessions which enables us to get right to work. Each project is followed up with personalized "how-to" videos as needed.